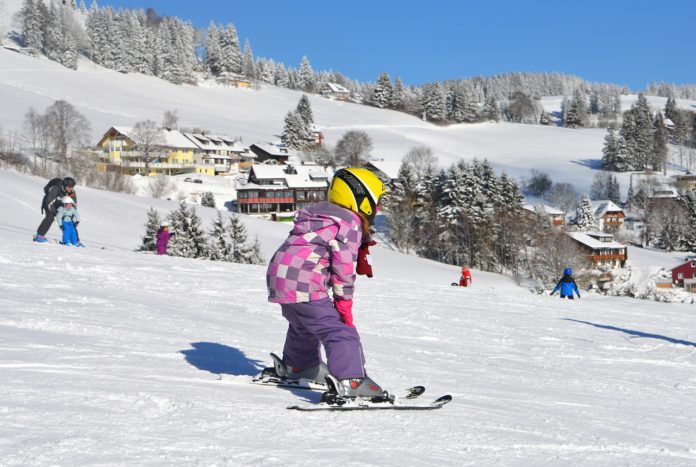 Whether an adventure, hobby or pastime, sailing is simply splendid. It is great exercise and at the same time very relaxing.
Sailing is a skill that may require time to properly develop but when you do, the satisfaction of sailing the seas with mastery as you enjoy the breeze dance about your skin will be beyond your imagination.
The thought of a boat being under your full control may be daunting at first but here are a few tips to make your journey to your first sail easier:
1. GET A BOAT.
Well, it does go without saying that to sail, you need a boat.You do not require to immediately rush out and buy one. You can start by joining a sailing club where you can learn the basics of sailing and later invest in your own boat.
It is best for a beginner to start with a small boat with less sails and lines as it is a good starting point to learn how to control and maneuver on water without much interruption from other boats. A boat with one sail for starters is excellent for mastering the basics of sailing.The ideal type of boat for beginners are called Dinghies. These are small light weighted boats made of aluminum and are built for taking out of the water.
A small boat is the best option too for capsizing (yes, i said capsizing). The essence of capsizing a boat is to understand the basics of capsizing by putting yourself in such a situation in preparedness for an actual one (ironic, isn't it?).
2. GET THE RIGHT EQUIPMENT.
It does not matter if you are going out to sail for an hour or ten, it is mandatory that you have the right equipment. You will need safety equipment, navigational equipment and entertainment equipment.You can always use 'Myboats' which is  a great app to help you keep your boat maintenance and repair tasks up to date during your cruise.
Safety equipment is essential as accidents do happen and it is best that you are always prepared for anything. When sailing, anything can happen regardless of your level of skills. Firstly, when you go sailing, make sure you have carried with you enough floatation vests for everyone on board. Secondly, ensure you have with you a handheld VHF radio which will help you call in for help when you end up in the water. Thirdly, carry with you a first aid kit.
In regard to safety, always watch out for the boom. Be watchful when it is about to swing to avoid injuries or being knocked overboard.
Navigational equipment is also paramount in sailing. It becomes of importance when you get lost while sailing and enables you to report your position when calling in for assistance. It would be wise for you therefore, to ensure you have a GPS system, AIS receiver and chart plotters.
Sailing is an opportunity to have fun and what is fun without entertainment equipment? You can carry with you a stereo system to listen to some music. Carry along some snacks and drinks for when you get hungry. Larger boats can incorporate equipment like grills and can drag along banana boats and water skis.
3. EQUIP YOURSELF WITH KNOWLEDGE.
Knowledge is infinite. Learn from other people's experiences. It can teach you a lot about sailing that books, journals and newspapers cannot. You can join sailing clubs or online sailing forums to interact one-on-one with people who have experienced it first-hand. In addition, you can take a few classes on sailing to build on your knowledge.
Familiarize yourself with waterway traffic rules. Just like road traffic rules, boats too have theirs. For example; when two boats meet head-on, they both have to pass each other on the port side.
Boat laws vary from region to region and it would be important to know them to avoid a brush with legal authorities.
You also have to learn in depth about weather conditions and do research on tides and winds. Be keen on the weather forecast so you can be forewarned about how the weather may be and thus, be forearmed with the proper clothing and necessary gear to avoid mishaps and inconveniences. Learning about winds and tides is essential so that you can know how to adjust your sail to maximize use of both wind and water conditions.
It is important that you also learn basic sailing terms before embarking on your first sailing expedition. Such terms include; The port- which is the left side of the boat and the starboard- which is the right side of the boat. Also, make a point to learn commands like; 'All hands aboard!' and 'Abandon ship!'.
4. CHOOSE CALM WATERS.
For a first timer, it would be best to start out on waters with no tides and low boat traffic. This will serve in helping you focus on grasping the basics of operating the sails and lines.
Calm waters are also a great place to learn how to capsize as the environment is controlled and your first experience doing so will not be as horrifying as capsizing in an uncontrolled environment.
5. PRACTICE.
On your first attempt, you will certainly not be a champion at it. You will get confused about the sails and lines, capsize and likely wind up frustrated at the end of the day. However, this is not a reason to give up. The more you sail, the better you will become at it and in no time, you will be sailing like a professional. So keep practicing.
If you have been thinking of taking sailing as a pastime or sport, think no more. It will be a thrilling and intense adventure for you to explore. The opportunities are boundless and are only limited by your imagination. Once you learn how to work the ropes and sails of a boat, you can embark on a voyage around the world! I can guarantee it will be anexhilarating experience.