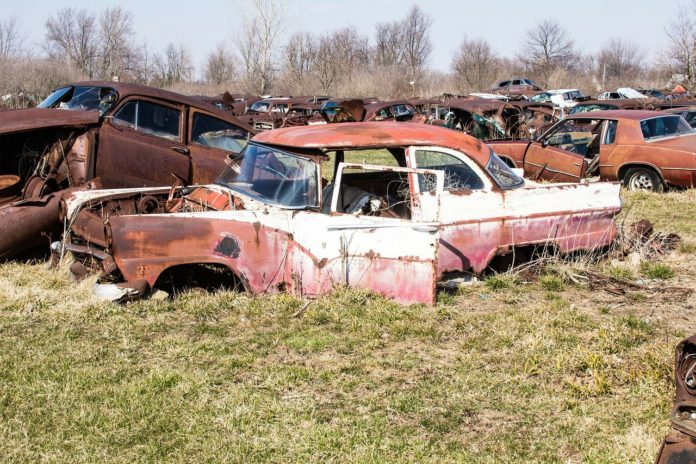 The old junk car lying in your garage or outside the home is just polluting the environment and covering the space. It is just getting rusted and is not of any use. Now if you want to get rid of such a car and are thinking about a place or a person who will accept this old car, then there is a place where you can do it and can also get the cash for it. The amount of cash depends on the condition of the car. This is commonly known as junkyard or auto salvage yards. They accept cars in any condition irrespective of their model and make. Here is the easy way in 5 steps, you can send or sell your car at any junk yard and get cash for it.
• Pay off your loan: If you have your car on loan and it's pending then pay it off first as you need a title for your car and no junkyard will accept your car without the title.
• Verify the title: Look out for the title and other important documents if you already have the title. And if you are not finding it or it has got misplaced then you have to contact your state's Department of Motor Vehicles for assistance. Most probably, you have to demonstrate proof of ownership and have to pay a fee to secure a copy of your title.
• Contact local junk yards or salvage yards: Search for the junkyards or auto salvage yards in your area or nearby your area using the internet. Open any browser and search for it, you will get a list of the junk yards in that area along with the addresses and phone numbers.
• Choose the yard: Call on these numbers and get the quote for your junk car by telling them the condition of your car. Compare the quotes and select the best one. The junk car removal company will tow your car for free and pay you cash for it.
• Remove the registration: You should remove all your personal belongings from the car before it is towed away. Remove the entire document except the owner's manual. You will have to take its registration. Return the license plates to the DMV.
Once you have cleared your car, call the junkyard you selected and tell them you agree with the quote. After this either you can take your car to the junkyard by yourself or if it is not in running condition then you can tell the junkyard owner on the phone, they will send a representative at your place and will tow the car from your place.