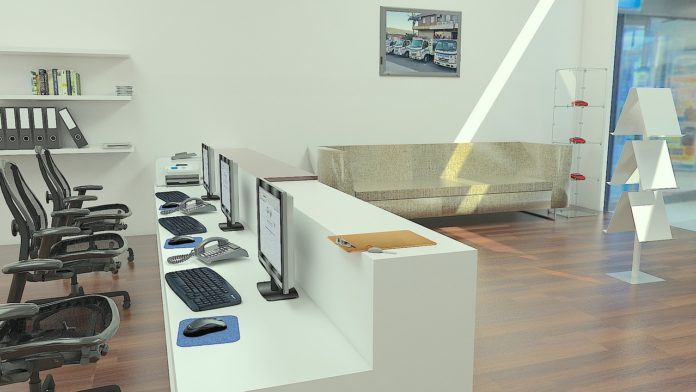 If you've decided you need separate premises for your business then you have the issue of renting or buying office space to discuss. The choice will be dependent on how much you can invest in office space and whether you feel you genuinely need the additional asset of property for your business. Below we're looking at the advantages and disadvantages of renting compared to buying.
Renting Office Space
The UK has a huge office rental market and it's becoming the most popular option for new office start-ups. The conditions of the properties available to rent do vary from city to city but the quality, in general, is improving. You of course need to pay attention to your individual contract.
The first advantage of renting office space is that it has short to medium-term financial advantages. It means you don't have to make a huge initial investment into property. A security deposit will be necessary for the landlord you choose to rent from but this is nowhere near the amount of capital needed when buying. Office leases often come with rent-free periods which also help out a new business. The usual rent-free period tends to be only a small fraction of the overall cost but is still a cash-shaving measure.
Renting office space also offers you additional flexibility you don't get when buying. You may choose an office now which doesn't suit your needs in three years' time and this can be hugely problematic if you've bought the property. When renting you can scale up or scale down as you need. Of course, you need to honor the terms of your lease but in most instances, you can agree to tenancies of around 12 months.
The main disadvantage of choosing a rental office is that there are likely to increase in rental each year and in time it can become one of the largest expenses your business has. Your rent is probably going to be your business's largest expense and when it's tantamount to change regularly it can make long-term planning difficult. If you agree on an initial increase clause when you sign up for your rental agreement you should be able to keep this factor under control.
Different Types of Leases
There are two different types of lease available in the UK and you need to understand them both before making your choice.
A conventional lease gives you access to empty office space that you'll need to equip fully with everything from your office furniture to telephone lines, internet, and other facilities
A flexible lease gives you the opportunity of renting a fully ready office for periods as short as one month. All the equipment is in place from computers to furniture to telecommunications systems. They are a great idea short-term but can become expensive.
All the information we've put together shows how renting an office stands up against buying and it is an option you shouldn't discount without proper thought. The lease that's right for you probably depends on the age and security of your business.