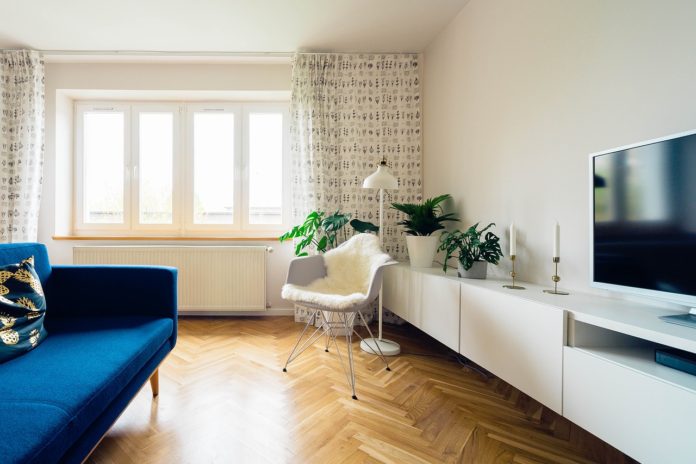 The sun is shining, the daffodils are in full bloom and the evenings are finally getting lighter! Now it is the turn of your home; bringing the joys of spring inside can be as simple as adding different accessories, or fully re-decorating your living room. Aldiss is your one-stop shop for all those springtime extras; from clocks and candles to curtains and much more.
The cool blues of the coastal stoneware available from Aldiss.com is a perfect place to start when creating a coastal theme in your kitchen. The seaside feel of these luxury mugs, sugar bowls, and teapots (to list but a few) will look great showcased on the stunningly chic Padstow Off White Large Extending Dining Table with Crossback Dining Chair, which are available on offer in the current spring sale. Finishing touches can make or break a theme, but you can't go wrong with the nautical style of the Parlane Padstow Lantern With Rope Handle. Before you know it, the room will be ready for its maiden viewing!
Retro room designs bring a cozy feeling of nostalgia to our hearts. And nothing has been missed out in the way of furniture or accessories on the Aldiss online store. With a simple background color, the vibrancy of the Lorene Retro Lime Wall Clock throws you back to the good old days. Team this with the beautiful Natural Tripod Floor lamp, which is a piece of art in its own right and you have the basis of a really chic room. If it's retro bedroom furniture that you're looking for, then you need go no further than the Geo range with night stands, a wardrobe, chest of drawers and more.
If Country Cosy is more your feel, then why not add a touch of rural to your living room? The warm tones of the Mango Creek furniture will take the space from shabby to chic. This range has it all from the attention-demanding Wall mirror to the grand bookcase and perfectly fitting television table. Team these inspirational items with your pick from the incredibly arty Voyage Maison cushion range and you'll be the envy of every country lover around.
This is just a little inspiration to get you started. So, why not browse the whole range at Aldiss.com, and see what you can create this springtime!